Environmental Policy & Waste Treatment
Holody Electro-Plating Limited is committed to the protection of the environment. Our goal is to meet or exceed all Federal and Provincial legistated environmental standards as well as those environmental standards as set by the Municipal by-laws.
We accomplish this goal with the implementation of "state of the art" waste treatment equipment, recycling policies, tight internal controls, and dedicated commitment of continuous training of qualified personnel.
Procedures and instructions are maintained and adhered to the proper and efficient operation of equipment to ensure that the environment both inside and outside of our facility is safe. Our commitment starts from the top of senior management, and flows through to all company employees.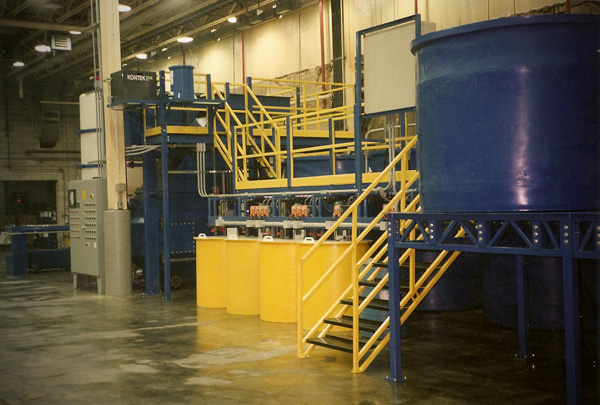 Holody Electro-Plating Waste Treatment Equipment